February 8, 2021 (Rockville, Md.)—The results of the American Physiological Society (APS) 2021–2022 elections are in. We are pleased to announce our new president-elect and three councilors. Their terms will begin in April at the conclusion of the APS annual meeting at Experimental Biology (EB) 2021.
President-elect
Dee Silverthorn, PhD, FAPS, FAAA, FAAAS
Silverthorn is a Distinguished Teaching Professor of Physiology in the Dell Medical School at the University of Texas at Austin.





Councilors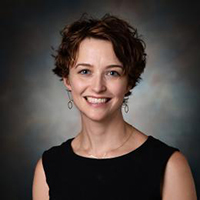 Lacy Alexander, PhD, FACSM
Alexander is a professor of kinesiology at Pennsylvania State University in University Park.
Margarita Curras-Collazo, PhD, FAPS
Curras-Collazo is an associate professor of neuroscience at the University of California, Riverside.
Dexter Lee, PhD
Lee is associate professor of physiology at the Howard University College of Medicine in Washington, D.C.





Congratulations to the winners! Thanks to the entire slate of candidates and to all who voted.
Physiology is a broad area of scientific inquiry that focuses on how molecules, cells, tissues and organs function in health and disease. The American Physiological Society connects a global, multidisciplinary community of more than 10,000 biomedical scientists and educators as part of its mission to advance scientific discovery, understand life and improve health. The Society drives collaboration and spotlights scientific discoveries through its 16 scholarly journals and programming that support researchers and educators in their work.
Related Content