Where Are All The Postdocs?
Academic labs struggle to fill open postdoctoral positions, as more researchers choose different paths.
By Melanie Padgett Powers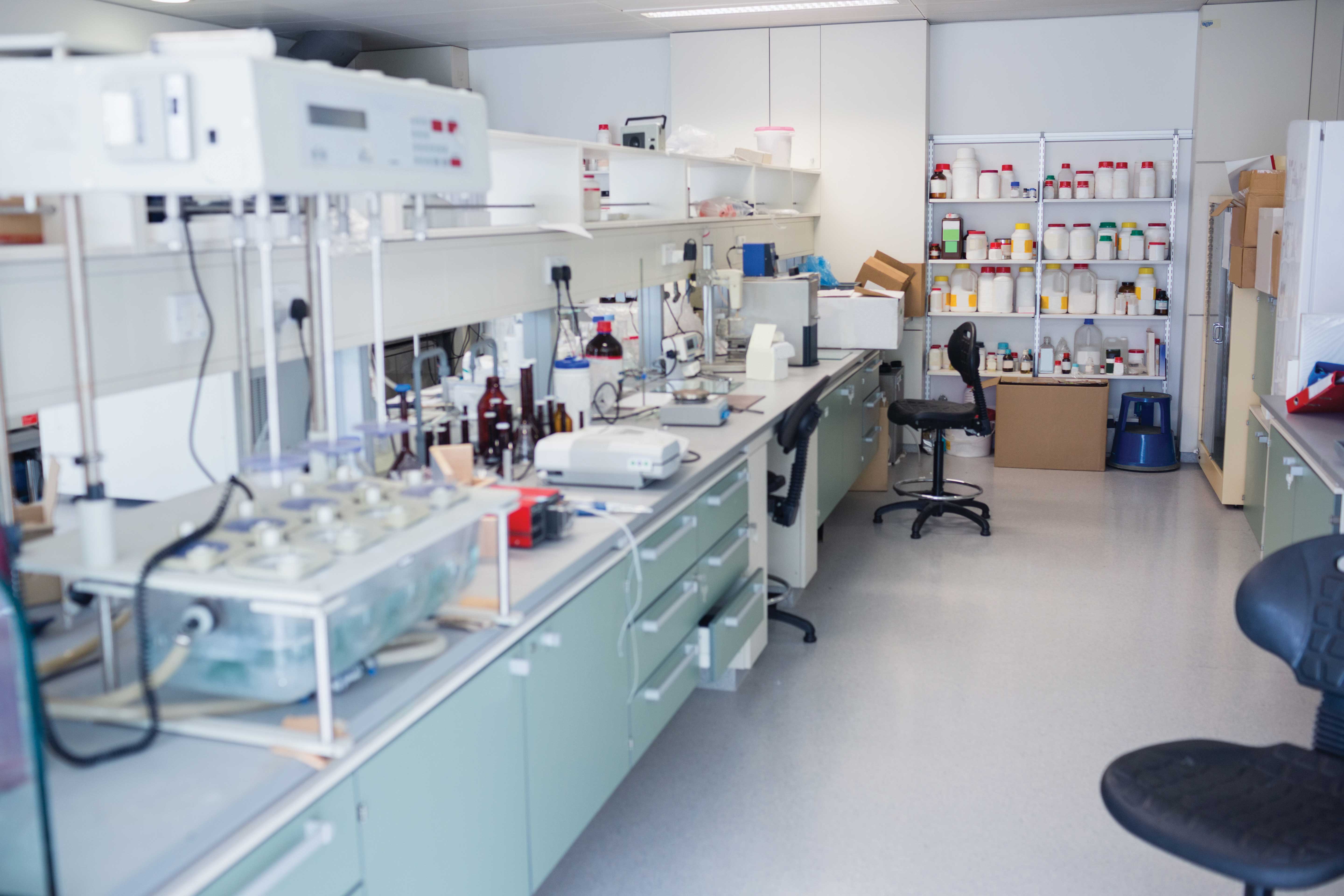 Kamal Rahmouni, PhD, has been trying for several months to fill two open postdoctoral positions in his physiology lab at the University of Iowa. He has received zero competitive applications.
"We used to put out ads and then we would get a couple of applications … and select a handful of applicants to invite for an interview. But, it turns out these days when we put out a call for applications, we don't get any viable applications, even from outside the United States," says Rahmouni, a professor of neuroscience and pharmacology whose lab researches the molecular and cellular processes that regulate autonomic, metabolic and cardiovascular functions.
Two-thousand miles west, the story is very similar: At his lab at University of California, Berkeley, assistant professor José Pablo Vázquez-Medina, PhD, has also been trying to fill two postdoctoral positions. He has an international candidate who would be a great fit, he says, but she has been waiting for her work visa for almost a year. She has told Vázquez-Medina that there's a visa backlog post-COVID at her country's U.S. consulate.
A few months ago, Vázquez-Medina began advertising for the second position, for his new National Institutes of Health (NIH) grant, but there have been no suitable candidates.
"Something we tell people who are interested is that this is an R35 grant, not an R01," he says. "So, there's some freedom for people to pursue their own interests." But that extra flexibility hasn't enticed anyone.
Vázquez-Medina recognizes that his research focus is very specific—his lab studies physiological adaptations to natural and anthropogenic stressors in marine vertebrates and the role of oxidative stress and redox signaling in pre-clinical models of disease. However, that niche hasn't been a hiring barrier in the past.
So, why are physiologists suddenly finding it more difficult to recruit and hire postdocs? Principal investigators (PIs) and postdocs alike point to several obstacles—issues that are not new to labs, but that might have been exacerbated by larger societal factors such as the COVID-19 pandemic, inflation, a housing and rental crisis, and more awareness and acknowledgment of burnout and mental health.
Such factors have contributed to a "great resignation" across the U.S. In March 2022, a record 4.5 million employees quit their jobs, and there were 11.55 million job openings—the highest on record, according to the U.S. Bureau of Labor Statistics. The steep numbers continued throughout the year, with another 4.1 million quitting in September. And while researchers might not be quitting in droves like retail and hospitality workers, everywhere you look people are reevaluating their priorities and career needs. It's an employee's market right now.
"I think we all have had some time to reflect," says Josef Brandauer, PhD, associate professor at Gettysburg College in Pennsylvania and chair of the APS Career Opportunities in Physiology Committee. "Most people will have reconsidered their options and their choices during some inevitable downtime during COVID. I don't necessarily think that's a bad thing. I just hope that we can motivate qualified folks to stay scientists or become scientists."
Traditionally in academic science, PhD graduates are expected to do a postdoc for two to five years to gain more research experience, before then expecting to become a PI of their own lab. The problem with that trajectory in the 21st century is that there aren't enough academic positions for all those postdocs, leading some physiologists scrambling to find any open academic jobs, let alone a tenure-track spot. Studies estimate that only about 10% of postdocs will eventually land a tenured faculty position.
"Money is one of the main criteria, of course, but there are many other things like the constant demand and the challenges and the competition that make this field harder to survive."

Rashi Singhal, PhD
Instead, more postdocs are choosing industry and other options over tenure-track roles. In 2015, 49% of postdocs chose academic positions, compared to 40% in 2020, across all genders and race/ethnicities, according to the National Center for Science and Engineering Statistics (NCSES) at the National Science Foundation. On the flip side, postdocs choosing industry grew from 32% in 2015 to 40% in 2020. (And those numbers don't take into account any pandemic consequences.)
Some scientists are skipping the postdoc phase entirely, heading straight into industry instead. "They can get positions even without a postdoc. … I know people who got offers even six months before they defended their thesis; they had a job already lined up in industry," Rahmouni says. Other PhD graduates are choosing to work for nonprofits and government.
MONEY MATTERS
Universities are not keeping up with industry when it comes to salary and benefits. While many factors contribute to the postdoc workforce struggles, most agree money is at the top of the list.
The average salary for PhD recipients in life sciences is $85,000 overall. But for those who are postdocs, that drops to $50,004, according to NCSES. And because postdocs are not university employees, there are few benefits beyond health insurance. Postdocs may see their peers in industry—and their friends in other careers—receiving retirement benefits, life insurance, disability insurance, child care subsidies and gym memberships.
"There's no doubt that the postdoc population overall is undercompensated for the work they do," says Thomas P. Kimbis, JD, executive director and CEO of the National Postdoctoral Association. "The average salary across the country is right around $50K, and this is for the highest educated workforce there is."
When Rashi Singhal, PhD, started her postdoc position, she was happy with her salary. She and her husband moved to the U.S. from India, and both were able to land postdocs at the University of Michigan. But Singhal, an APS 2021–2022 Postdoctoral Fellow who is now in the fourth year of her Michigan postdoc, soon realized their postdoc stipends didn't go far in Ann Arbor.
Eight months ago, Singhal gave birth to their daughter. "Half of my postdoc salary is just going to the child care," she says. "And for my colleagues who are postdocs who have two kids, their whole salary is just going to the daycare. It's disappointing."
Singhal was able to take 12 weeks of paid maternity leave, but her friend in industry received a six-month paid maternity leave. "This is one of the disadvantages of being in an academic setting," Singhal says. After 12 weeks, she says her body had not fully recovered and she was struggling to keep up with breastfeeding her daughter. "I was of course happy to return to the lab because I love my work," she says. "But with what was going on with my body and with the baby, [my return] felt very rushed."
NIH sets postdoc stipends, and most universities follow these amounts, not bumping up the stipends from other funding sources. Based on NIH's pay scale for fiscal year 2022, a fellow with zero years of postdoctoral experience would receive a stipend of $54,835; a fellow with seven or more years of postdoctoral experience would receive a stipend of $65,598.
The NIH stipends don't take into account where a fellowship is located, meaning the struggle to pay the bills may be harder in more expensive cities such as San Francisco, Boston, New York City and Washington, DC. Rents soared across the U.S. in 2022, as demand outpaced supply with fewer people able to afford to buy a house. The average rent is now more than $2,000 a month in the U.S. for the first time ever, according to Bloomberg.
Postdoc salaries are not keeping up with the cost of living, which Brandauer worries will mean postdoc fellowships will be filled by those who don't have to worry as much about their income from a postdoc stipend. "I think this ends up being exclusionary—you exclude groups who are more affected by economic factors than others, and that is a problem that we are actively trying to countermand," he says.
"For a long time, the only path that we sort of guided our trainees into was academia, and that's of course not sustainable because there's just not enough jobs. For us to be able to recruit top students, we have to offer them a living wage and then a clear path."

José Pablo Vázquez-Medina, PhD
There has been a growing movement across the country among graduate students to unionize, demanding higher pay and better benefits. But postdocs are often left out of the fight because they are not university employees.
Princeton University announced in 2022 that it would increase graduate fellowship and stipend rates by an average of 25% to about $40,000 for doctoral candidates during the 10-month academic year. At Dartmouth University in October 2022, graduate students staged a walkout and says they plan to form a union to demand a guaranteed living wage.
PASSION OVER PAY?
To recruit more postdoc candidates, many are trying to cast a wider net—reaching out to more colleagues and their larger networks, posting open spots on social media. But those interviewed agree the entire postdoctoral structure needs to change.
"I mean, we have to do something," Rahmouni says. NIH and universities need to offer competitive salaries and benefits or postdocs will continue to leave academia, he says.
"But I think we need to offer them more than that," he continued. Departments need to develop better programs that will help PhD students decide on career opportunities, he says, teaching them how to target a specific career area and be competitive in the market.
"We need to offer them some paths after the postdoc: OK, they do a postdoc; what's next? We have to do a better job in mentoring the postdocs, not only in the lab, but give them something that allows them to see some light at the end of the tunnel—that the postdoc will get them somewhere," Rahmouni says.
Postdocs can experience isolation, underappreciation and burnout from working long hours at a lower pay. "Money is one of the main criteria, of course, but there are many other things like the constant demand and the challenges and the competition that make this field harder to survive," Singhal says. She has found the work-life balance difficult, and now as a parent, tries not to go into the lab on weekends.
"People put in 10 to 12 hours of work a day Monday to Friday … and then go in on Saturday and Sunday to continue their research," she says. "We're doing cell culture—you have to continuously see them and do work, and that doesn't [matter] whether it is a Saturday or Sunday. Compare that to the industrial sector, where you have projects which are very confined and very streamlined."
Singhal believes morale decreased during the pandemic when labs were forced to shut down and some professors couldn't support their postdocs due to lack of funds. "Some of my colleagues or friends who were highly motivated to do academic research shifted their job to another sector, and now they are very satisfied and better paid," she says.
The National Postdoctoral Association's Institutional Policy Report recommends institutions increase the staff and budget for postdoc offices, provide higher compensation and equality in postdoc benefits, implement a uniform postdoc onboarding process, offer an intentional training program, build a diverse postdoc population, and implement better career tracking of postdocs after they leave their training institutions.
Supporting postdocs is important, but physiology needs to continue to also recognize that there are not enough academic jobs for postdocs to head into, says Dennis Brown, PhD, APS chief science officer and professor of medicine at Harvard Medical School and director of the Massachusetts General Hospital Program in Membrane Biology. "It's been well-known for years and years that there are not enough faculty positions for all of the postdocs," Brown says.
Science needs to stop calling non-academic careers—such as those in industry—the "alternate career path," Brandauer says. "That wasn't productive, and we are moving away from that. I am personally glad that we are framing this discussion differently because you can be a scientist and not be in an academic lab and still have a very, very productive, meaningful and impactful career."
Vázquez-Medina says: "For a long time, the only path that we sort of guided our trainees into was academia, and that's of course not sustainable because there's just not enough jobs. For us to be able to recruit top students, we have to offer them a living wage and then a clear path."
This article was originally published in the January 2023 issue of The Physiologist Magazine.