This program kicks off the 2021 APS Diversity Equity and Inclusion (DEI) webinar series. We will provide a general overview of the importance of diversity, equity and inclusion and what it means to the American Physiological Society (APS). LaShell Robinson, MS, from Janssen Pharmaceutical Companies of Johnson & Johnson in New Jersey, will give a history of clinical trials and communities of color, health disparities, U.S. Food and Drug Administration (FDA) guidance and clinical trial participation, and will discuss the importance of diversity in clinical trials and impact drug development.
Moderator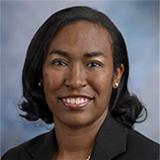 Adrienne Lester King, PhD, is a clinical assistant professor in the Department of Population Health Sciences in the School of Public Health at Georgia State University in Atlanta. She earned a PhD from the University of Alabama Birmingham School of Public Health in environmental health science with a concentration in environmental toxicology. After completing her doctoral work, King completed a postdoctoral fellowship at Emory University in Atlanta, which included additional training as a fellow in the Fellowship in Research and Science Teaching program. Her research interests include how environmental toxins impact human health at the molecular level with a special interest in mitochondrial physiology. In addition to King's research activity, she has a strong passion for helping first-generation and underrepresented minority students in STEM disciplines. King is a member of APS' Diversity, Equity & Inclusion Committee and played a role in organizing the APS DEI webinar series.
Speakers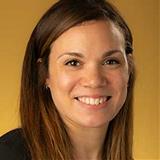 Karla Haack, PhD, is a lecturer of anatomy and physiology at Kennesaw State University in Georgia, where she teaches anatomy and physiology and pathophysiology courses. Haack did her postdoctoral research at the University of Nebraska Medical Center Omaha, where she studied neural control and autonomic regulation, and cardiovascular pathophysiology. She earned her doctorate degree in applied biology from Georgia Institute of Technology. Haack is involved in the efforts of her college's Inclusion and Diversity Committee and is the chair of the APS Diversity, Equity & Inclusion Committee. She enjoys communicating science to diverse audiences and believes in creating equal access and opportunity for everyone interested in STEM.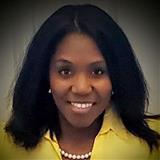 LaShell Robinson, MS, has a master's of science in biomedical engineering from the University of South Florida. She is a proud alumna of Tuskegee University in Alabama, where she earned a BS in both biology and physics. At Tuskegee, she saw firsthand the effect historical clinical trial patient experiences had on diverse populations' perception of research, which fueled her passion to educate others about clinical research and patient engagement. Robinson brings over nine years of industry clinical trial experience across therapeutic areas including neuroscience, immunology and cardiovascular. She is the Clinical Operations Lead for Diversity & Inclusion in Clinical Trials Department at the Janssen Research & Development in New Jersey. Janssen Research & Development is a pharmaceutical company of Johnson & Johnson working to ensure that all patients have access to innovative, high quality care and the best possible health outcome regardless of race or ethnicity. As the Clinical Operations Lead, Robinson provides strategic and tactical support to studies with a focus on enhancing diversity and inclusion in trials.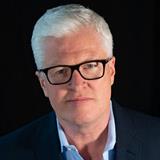 Scott Steen, CAE, FASAE, was appointed executive director of APS in July of 2018. The Society is a global leader in expanding knowledge related to biological function, championing the importance of physiology for achieving breakthroughs in health, disease and our understanding of life. Previously, Steen led two science-focused organizations: the American Ceramic Society—a science and engineering society—and American Forests. During his tenure at both organizations, he presided over substantial increases in revenue, membership growth, innovation and member engagement. Steen has also served as chief strategy officer at the American Society of Association Executives (ASAE) and chief operating officer of the Center for Association Leadership, a think tank and education center for association managers and leaders. He is a Certified Association Executive (CAE), a fellow of ASAE and a frequent author and speaker on topics that include managing organizational change, creating cultures that support innovation, storytelling as a leadership tool, branding, member engagement and future trends in association management.