April 21, 2021
11 a.m. EDT
The American Physiological Society (APS), Alliance for Aging Research (AAR), and InsideScientific are pleased to announce a joint webinar series covering fundamental principles, late-breaking research and novel discoveries in the field of aging science.
Biological age is the greatest risk factor for nearly every major cause of death and disability, including COVID-19. Yet, traditional biomedical research and clinical approaches have generally focused on waiting until people are sick and treating individual diseases one at a time. Attempts to cure age-related diseases have proven unsuccessful, and the impact of "disease-first" approaches continue to be incremental. Recent advances in understanding the mechanisms linking biological aging to disease (geroscience) have identified interventions that directly target the molecular hallmarks of aging. Unlike disease-specific approaches, such interventions have the potential to prevent multiple diseases of aging simultaneously, thereby greatly enhancing health span and life span for most individuals.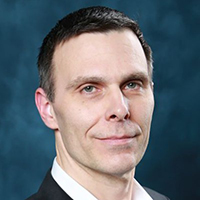 Matt Kaeberlein, PhD, of the University of Washington, will provide an overview of translational geroscience, which he believes will become the paradigm for the practice of medicine in the 21st century. He will also discuss recent work with the drug rapamycin's potential to enhance health span in companion dogs and people.
Matt Kaeberlein, PhD
Professor and Director of the Dog Aging Project, University of Washington