September 14, 2022
11 a.m. EDT
Women have higher concentrations of male sex hormones (androgens) than female sex hormones (estrogens) in the blood, yet the role of androgens in physiological processes and diseases is not completely understood. High levels of androgens in women are associated with a negative cardiometabolic profile, whereas in men, low levels of androgens are associated with an increased incidence of cardiovascular diseases. The biology behind androgens' sex difference is not well understood.
In this webinar, we will discuss two clinical situations that are associated with high levels of androgens. Polycystic ovary syndrome (PCOS), the most common endocrine disorder in reproductive-aged women, is associated with a modest elevation of androgens. In transmen (female-to-male), blood concentrations of androgens are elevated to achieve similar levels found in cisgender men and much higher than in women with PCOS. The role that these two different concentrations play in cardiovascular physiology and pathophysiology remains unclear. Gaps and opportunities in basic research and clinical practice will be highlighted.
Speaker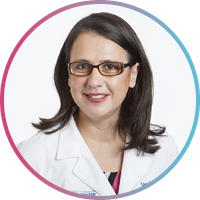 Licy Yanes Cardozo, MD, is an associate professor at the University of Mississippi Medical Center. As a physician-scientist, Yanes Cardozo's philosophy is to improve patient care through research. Her laboratory seeks to answer clinically relevant questions related to cardiometabolic complications in Polycystic ovary syndrome.