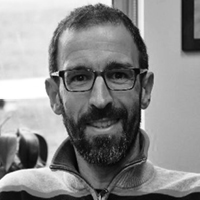 A career in physiology may take many shapes and happen in many professional settings, including within industry, academia, government and nonprofit sectors. We asked our esteemed APS member-researchers to share what they do, where they do it, and how their work is expanding our understanding of life and health. Here, APS member Josef Brandauer, PhD, discusses his work as an educator and scientist in academia and how he found his way to his dream job.
What do you do?
I am an associate professor of Health Sciences at Gettysburg College, a small liberal arts college in Gettysburg, Pennsylvania, about an hour outside of Washington, D.C. I also direct the College's Johnson Center for Creative Teaching and Learning. My primary professional responsibility is teaching.
Give it context. Why is your work important? How does it contribute to other efforts?
There are two answers to this question: First, most of the students I work with seek to enter clinical medicine and/or research. It's a huge responsibility and privilege to help educate future clinicians and scientists, be it in the classroom or my research lab.
Second, as director of the Johnson Center for Creative Teaching and Learning, I help to direct on-campus conversations on how we define "teaching excellence." This gives me a chance to encourage conversations about learning environments where all students—independent of background, previous experiences, or opportunities—can find a way to succeed.
I try to answer the same question in both of these roles: How do we prepare undergraduate students for the challenges ahead?
How did you find your way to your current role?
I walked a relatively convoluted path on my way to Gettysburg. My main motivation to attend graduate school actually was to coach elite athletes, and I have changed my career outlook and goals multiple times since then. I have always enjoyed working with undergraduate students, I love talking about physiology ... it wasn't totally clear to me when I applied, but this is pretty much my dream job.
What outside of your job or science inspires you? What would you be doing if not science?
My interest in physiology arose through participating in competitive sports, and I'm still a pretty serious cyclist. Our ability to push the physiological limits of human endurance never ceases to amaze me. If not for my rewarding career studying and teaching physiology, I'd hope to be making a living as an artist, preferably in ceramics.
Josef Brandauer, PhD, is an associate professor and director of the Johnson Center for Creative Teaching and Learning at Gettysburg College. He's been an APS member since 2001.