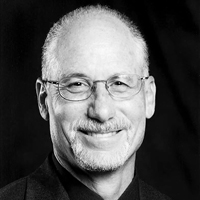 A career in physiology may take many shapes and happen in many professional settings, including within industry, academia, government and nonprofit sectors. We asked our esteemed APS member-researchers to share what they do, where they do it, and how their work is expanding our understanding of life and health. Here, APS member Victor "Vic" Convertino, PhD, FAPS, discusses his work as a U.S. Army scientist, how he's changing the understanding and treatment of traumatic injury on the battlefield and in civilian emergency rooms, and why he'd be coaching sports if not for science.
What do you do? Describe your work to help audiences in different sectors understand your role.
I conduct human research that is designed to develop decision-support and therapeutic technologies, as well as new doctrine for emergency medical care in an effort to advance the capabilities of combat medics to optimize care of battlefield casualties.
Give it context. Why is your work important? How does it contribute to other efforts?
Hemorrhage due to trauma is a leading cause of death on the battlefield as well as in civilian trauma. My research has generated knowledge and materiel (military equipment) products that have advanced the understanding of human hemorrhage physiology and methods to predict and treat circulatory shock in its earliest stages, when applying medical interventions can be most effective in treating a bleeding patient. Our work will help prevent the majority of deaths on the battlefield as well as in civilian emergency medical settings. As described by the former U.S. Army Surgeon General, Lieutenant General Patricia Horoho, our technological advancement(s) will be a 'game changer' in emergency medicine.
How did you find your way to your current role?
The path to my current role as a research physiologist and mentor is rather convoluted but is based in training of fundamental systemic integrated physiology. I started my study in the field of exercise physiology. My experiments required investigations of various body systems including the cardiovascular, respiratory and autonomic nervous systems; responses of hormones that control body fluids; circulation to the brain; vestibular system; control of low blood pressure that can lead to fainting; and the dynamics of severe blood loss.
The study of such diverse physiological systems and how they interact with each other provided me with a fundamental understanding of how our body's systems eloquently work together to compensate for various compromises that could lead to physiological failure. Such broad training and experimental experience allowed me to easily transgress across a continuum of translational physiology that included the study of functional and operational performance in conditions that included physical exercise, heat stress, dehydration, high and low gravity exposures, and hemorrhagic shock.
What outside of your job or science inspires you? What would you be doing if not science?
As a result of my life-long passion for participation in sports, I'm inspired by the many people in their 40s, 50s and 60s (and above) who continue to compete in various physical activities from triathlons to various adult leagues. My uncle was a personal inspiration to me by continuing to play competitive basketball well into his 40s. As a result, I continue to play competitive basketball at age 73+ years, and have coached more than 25 youth teams in soccer, baseball, softball and basketball. I've held several positions on boards of youth sports organizations and officiated more than 3,100 soccer, baseball, softball and basketball games for youth sports over the past 21 years. If I did not choose to do science as a career, I can imagine myself as a head coach of a baseball, softball or basketball team at some advanced level (i.e., high school, college, professional team) that would reflect my passion for team building and teaching.
Victor A. Convertino, PhD, FAPS, is a senior scientist for U.S. Army Combat Casualty Care Research at the U.S. Army Institute of Surgical Research in Fort Sam Houston, Texas. He's been an APS member since 1982.