Physiology Educators Community of Practice (PECOP) Webinar Series
The American Physiological Society (APS) is pleased to announce a new webinar series focused on our educator community. The monthly series includes live webinars focused on education best practices, synchronous and/or asynchronous teaching, establishing inclusive classrooms and publishing. Educator town halls will also be featured as we strive to support and engage the educator community throughout the year.
These webinars will be recorded and available as an on demand session at a later date.

Past Webinars
What To Do on the First Day of Class: Insights From Physiology Educators
July 23, 2020
12 p.m. EDT
Join in the discussion about how to greet students on the first day of class and set the tone for the rest of the course.

Speakers: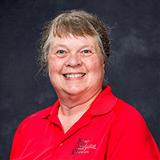 Barbara E. Goodman, PhD, FAPS, is a professor of physiology at Sanford School of Medicine of the University of South Dakota. As a long time editorial board member, associate editor and now editor-in-chief of Advances in Physiology Education, she is also a past chair of the APS Education and Communications committees and the Teaching Section. Goodman is also an organizer of the APS Institutes on Teaching and Learning and the Physiology Educators Community Of Practice blog site.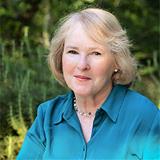 Dee Silverthorn, PhD, FAPS, is an emeritus Distinguished Teaching Professor of Physiology at the University of Texas-Austin, where she continues to teach part-time. Silverthorn has used active learning and interactive classroom teaching for most of her career. She has taught human and comparative physiology, experimental design and global health systems to medical students, pre-health profession students and non-health occupation majors. She also mentors trainees and early-career faculty on developing teaching skills.
A Successful Semester: Applying Resilient and Inclusive Pedagogy to Mitigate Faculty and Student Stress
August 20, 2020
12 p.m. EDT
As we head into an uncertain academic year, spend an hour with us to consider strategies which will help you and your students navigate our changing academic, professional and personal lives. Participants will work through pragmatic and concrete strategies they can transition into their own work to promote student learning and minimize stress.

Speakers:


Josef Brandauer, PhD, is an associate professor of health sciences at Gettysburg College in Pennsylvania. He completed his PhD in kinesiology (exercise physiology) at the University of Maryland, College Park, and his postdoctoral research at Joslin Diabetes Center/Harvard Medical School in Boston. Brandauer's research interests lie in investigating the effects of mitochondrial activity on human health and developing and assessing strategies to support students from underrepresented populations in STEM disciplines.

In addition to his teaching and research activities, Brandauer is also the director of the Gettysburg College's Johnson Center for Creative Teaching and Learning. In this capacity, Brandauer supports his colleagues in creating evidence-based, inclusive and effective learning environments.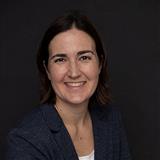 Katie Johnson, PhD, is an experienced practitioner and evaluator of inclusive teaching and mentoring practicesJohnson advises and serves on national STEM education initiatives and committees, working with a diverse network of collaborators. As a programmatic improvement consultant for Trail Build, LLC, located in Wisconsin, Johnson assists institutions and organizations develop, implement and assess innovative solutions to curricular and institutional challenges. Prior to becoming an independent consultant, Johnson was chair and associate professor of biology at Beloit College in Wisconsin. She earned her PhD in the Department of Molecular Physiology and Biophysics at Vanderbilt University in Nashville and her BS from Beloit College. Disclosure: Johnson serves as an external consultant for APS.

Moderator: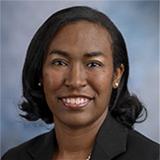 Adrienne Lester King, PhD, is a clinical assistant professor in the Department of Population Health Sciences in the School of Public Health at Georgia State University in Atlanta. She earned a PhD from the University of Alabama Birmingham School of Public Health in Environmental Health Science with a concentration in Environmental Toxicology.
After completing her doctoral work, King completed a postdoctoral fellowship at Emory University in Atlanta, which included additional training as a fellow in the Fellowship in Research and Science Teaching (FIRST) program. Her research interests include how environmental toxins impact human health at the molecular level with a special interest in mitochondrial physiology. In addition to her research activity, King has a strong passion for helping first-generation and underrepresented minority students in the STEM disciplines.


Writing and Reviewing for Advances in Physiology Education
September 17, 2020
12 p.m. EDT
We will discuss techniques and strategies for writing and reviewing papers related to physiology education. Educators who have adapted their teaching during the COVID-19 pandemic are encouraged to share their work.

Speaker: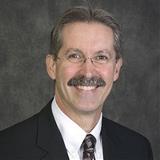 Doug Everett, PhD, FAPS, (Curran-Everett for publications) is professor emeritus at National Jewish Health in Denver and past editor-in-chief of Advances in Physiology Education. Everett has written papers on writing, reviewing and presenting, invited reviews on statistics and the educational series Explorations in Statistics for Advances in Physiology Education. In addition, Everett and Dale Benos, PhD, of the University of Alabama at Birmingham, have collaborated on written guidelines for reporting statistics.


Moderator: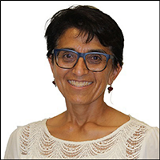 Alice Villalobos, PhD, is an assistant professor in the Department of Medical Education at the Texas Tech Health Sciences Center in Lubbock, Texas. She received her BS in biology from Loyola Marymount University in Los Angeles, and her PhD in comparative physiology from the University of Arizona College of Medicine. Her research interests are the comparative aspects of the physiology and stress biology of organic solute transport by choroid plexus. She has taught undergraduate and graduate courses in integrative systems physiology, nutrition and toxicology. However, her most enjoyable teaching experience has been teaching first graders about the heart and lungs. Villalobos' educational interests focus on tools to enhance learning of challenging concepts in physiology for students at all levels. She has been actively involved in social and educational programs to recruit and retain first-generation college students and underrepresented minorities in STEM.


A Framework of College Student Buy-in to Evidence-based Teaching Practices in STEM: The Roles of Trust and Growth Mindset
October 22, 2020
12 p.m. EDT
Building trust goes hand-in-hand with inclusion and diversity. Trust is essential for the different modalities of teaching that educators and students are experiencing.

Speaker:
Mark Graham, PhD, is the director of the STEM Program Evaluation & Research Lab (STEM-PERL) at Yale University in New Haven, Connecticut. STEM-PERL education research initiatives are part of a national effort to transform undergraduate science teaching and student learning. Graham is also a research scientist and principal investigator (PI) for a National Science Foundation (NSF)-supported investigation of the Summer Institutes' on Scientific Teaching impact on faculty teaching and student achievement. In addition, he provides program evaluation expertise to other PIs on how to evaluate program success.
Graham received his PhD in educational psychology from Teachers College, Columbia University in New York and a BA in economics with honors (magna cum laude) from the University of Massachusetts at Amherst. Graham has published a number of peer-reviewed articles on evaluation, assessment and student persistence.
Moderator: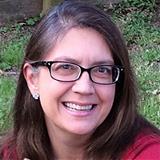 Beth Beason-Abmayr, PhD, is a teaching professor of biosciences at Rice University in Houston, and a faculty fellow of the Rice Center for Teaching Excellence. She has developed multiple undergraduate courses on student-centered learning, including course-based undergraduate research experiences and an integrative animal physiology course. Beason-Abmayr is a longtime judge for the International Genetically Engineered Machine (iGEM) competition and a member of iGEM Executive Judging Committee. She is a past recipient of the George R. Brown Award for Superior Teaching and the Teaching Award for Excellence in Inquiry-Based Learning at Rice and has published in Advances in Physiology Education and the Journal of Microbiology & Biology Education. A National Academies Education Mentor in the Life Sciences, Beason-Abmayr was chair of the American Physiological Society's 2020 Institute of Teaching and Learning and is an associate editor for Advances in Physiology Education. She earned her PhD in physiology and biophysics at The University of Alabama at Birmingham.


Educators Town Hall
November 17, 2020
12 p.m. EST
Join us as we discuss what worked and did not work this semester and bring an idea or "solution" to one of the struggles you had to deal with this semester. Break-out rooms will be based on course type; Human Physiology, Animal Physiology, Anatomy and Physiology and Health Sciences.