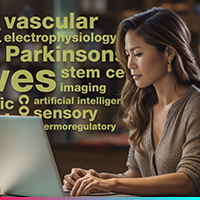 This webinar summarizes the integrative physiology of responses to exercise-induced heat stress and discusses implications for athletes and the military.
In this webinar, Maryann Martone, PhD, and Peter Hunter, PhD, will explore the SCKAN knowledge base, SPARC Knowledge Graph and the potential uses of the portal for the wider range of physiological processes. The interactive program will allow the audience to discuss ways in which the portal may be developed to meet the needs of integrative physiological modeling.
This panel discussion will provide physiologists with perspectives from industry leaders on exploring career opportunities in the life sciences industry.
In this webinar, Elizabeth Redente, PhD, will share insights for the study of pulmonary fibrosis using murine models. Redente will also discuss the occupational model of silicosis and analytical methods to examine pathophysiology outcomes including pathology, lung physiology using flexiVent, microCT analysis and oxygen saturation.